LIVIA motivation: Hope Interactive, Nigeria, working at a grassroots level to rebuild trust and create space for community-to-community dialogue, and dialogue between civil, state, security and youth returning from the militant Islamist movement Boko Haram. In an area severely affected by the conflict with Boko Haram, Hope Interactive is working to involve young people, whether they are former perpetrators or victims, in finding alternatives to the violence.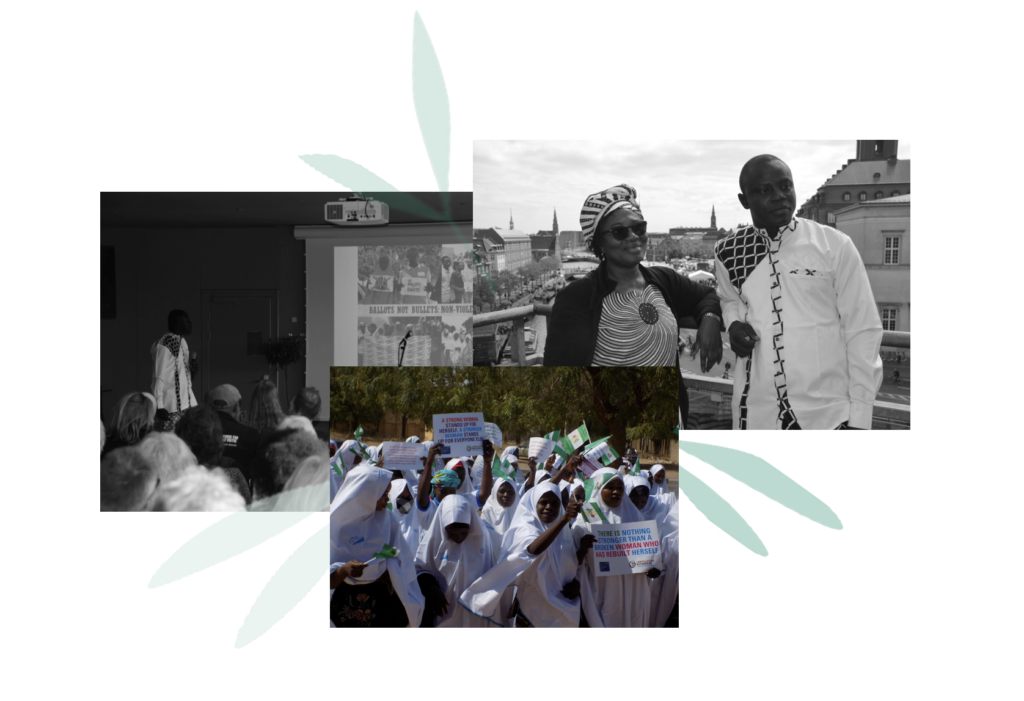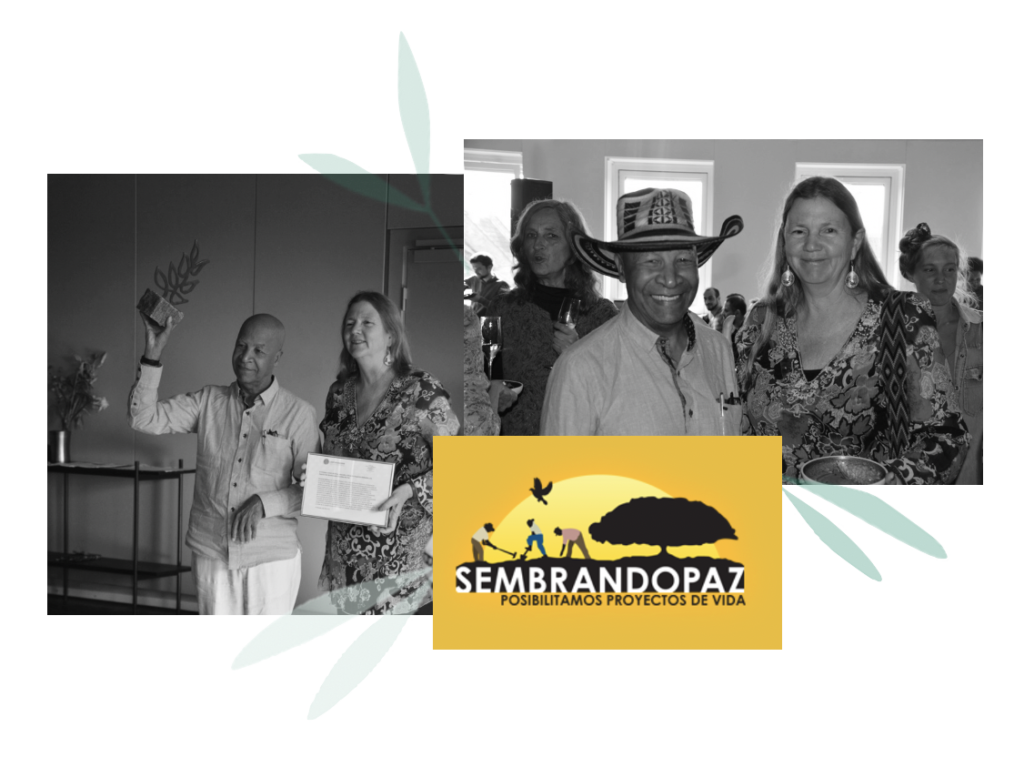 Ricardo Esquivia Ballestas and the Asociación Sembrando Semillas de Colombia
LIVIA motivation: Ricardo Esquivia Ballestas and the Asociación Sembrando Semillas de Colombia who have built wide coalitions across differences, facilitated dialogues in communities affected by violence and brought conflicting parties together for dialogue and mediation in the internal, armed Colombian conflict. Ricardo and his organization work with an important focus on building permanent and collective non-violence and peace-building processes in a society characterized by violence over several generations.
Visit The Asociación Sembrando Semillas de Colombia website here.
Recipient of the national award 2019
LIVIA's motivation: Baba strengthens fathers' participation in children's lives. The volunteers help fathers and families through peer2peer to create trust between fathers and the local community through their own dialogue method. Through the building of trust, prejudices are broken down, new solutions to cooperation arise and conflicts are prevented or resolved and parallel societies are dissolved. Baba, with their network of fathers and focus on what fathers' participation in their children's lives can mean, helps to prevent conflicts and strengthen local conflict preparedness. Baba's focus on dialogue through meetings with professionals who deal with children and young people is in relation to breaking down prejudices and building trust and understanding between fathers and the professional, and thus can pave the way for new opportunities for collaboration – to the great benefit of the children. At a time when there is a focus on 'us and them', as well as conflicts between children and young people and generational divides, Baba is a constructive, concrete dialogue-creating way of counteracting polarization and strengthening community in society, in the family, and across sectors.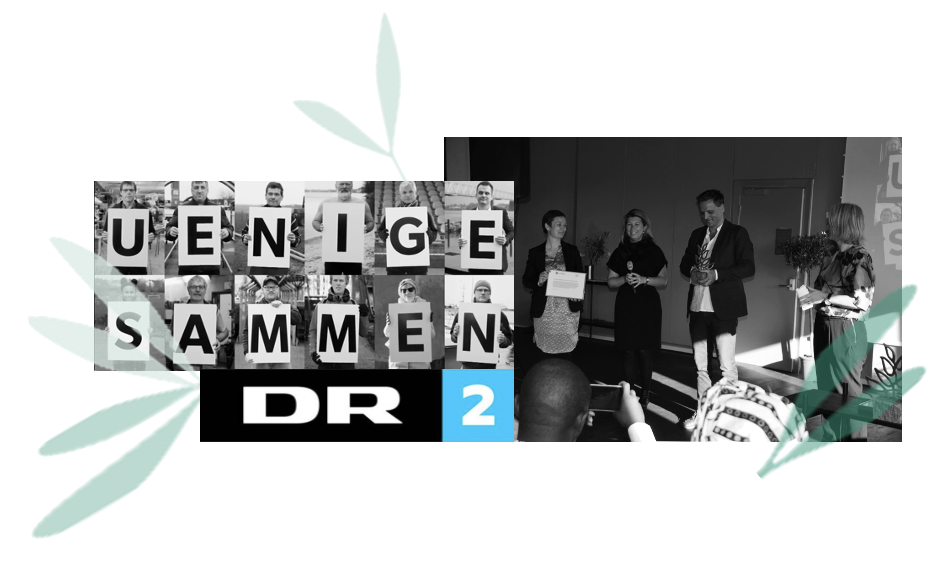 DR's 'Disagree Together'-project
Recipient of the dialogue award 2019
LIVIA's motivation: The LIVIA Foundation's newly established dialogue award is given to DR's 'Disagree Together' (Uenige Sammen) project to take its public service responsibility seriously and not only focus on controversy and debate, but also support contact and dialogue. At a time when ditches are being dug, books are being burned, and where the media often play a negative role in escalating conflicts, DR has focused on building bridges. The project, which has been developed in collaboration with the European project 'My Country Talks', creates dialogue in connection with parliamentary elections and elections to the European Parliament 2019. It is done with a great vision to get the whole of Denmark to talk together across political affiliation. It is very commendable, inspiring, creative and easy for others to understand and participate in.
Among the nominated candidates for the LIVIA Award in 2019, the LIVIA Foundation, with the help of eight Danish conflicting experts, nominated the following groups and individuals. They are all chosen for inventive, as well as courageous and tireless conflict work without the use of violence.
Özlem Cekic
Denmark
Özlem Cekic invites her worst critiques and those she diasagrees with the most to coffee and dialogue. She initiates dialogue and has met with radical Muslims as well as neo-Nazis as part of the initiative.  She is continuing her dialogue initiative and is training to become a peace mediator/negotiator in Denmark and abroad.
WE:ACT
Denmark
Young people from WE:ACT initiated in 2015 as a counter reaction to the terrorist attacks in Copenhagen the Salaam Shalom Peace Festival – a cross cultural peace festival with the purpose to build bridge and create co-existence between Danish Jews and Muslims.
Min ElBahar
Israel
Min ElBahar has each summer since 2007 brought around 1400 palestinian children and their mothers, who do not have acces to the ocean, to a beach in Tel Aviv. The group believes, that peace will come when Palestinian and Israeli will start trusting and respecting each other, when suspicion and fear will be removed.
Justice, Peace and Reconciliation Commission of the Anglican Church 
Democratic Republic of Congo
Justice, Peace and Reconciliation Commission of the AnglicanChurch works in Ituri and Haut-Uélé provinces, in the Democratic Republic of Congo. It has played a key role in strengthening community-based peacebuilding in Lord's Resistance Army affected areas and support the reintegration of young LRA returnees.
Vilma Núñez de Escorcia
Nicaragua
Vilma Núñez de Escorcia, is an 81-year old lawyer and president for the Nicaraguan Center for Human Rights. She has since the 1970s fought tirelessly for respect for human rights, peaceful handling of conflicts and restoration of democracy in Nicaragua.